Why I started Workforce Engagement Solutions (WES)
As global manager of workforce development I was accountable for employee training and qualifications in facilities spread across 28 U.S. states and 19 countries,  I'm proud of our team's many successes.
Unfortunately, when times got tough, I watched feeling helpless as some locations we'd supported were downsized or closed as part of corporate initiatives and mergers.
Every plant closure and lay-off causes untold economic and personal loss.
I was so frustrated and saddened when organizations failed and jobs were lost that I became driven to find a way to help people and their families thrive as their organizations prospered.
I took what I'd learned over 30+ years of real-world experience and developed a methodolgy and set of tools and templates that I knew worked.  I wrote it all out and published The Workforce Engagement Equation; a Practitioner's Guide to Creating and Sustaining High Performance©.
To help more people, I wanted to make this proven method available at affordable prices so that others can benefit, and more organizations can grow sustainably.
A little more info about me so you can trust TheWEQ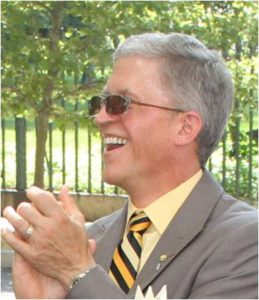 Having seen too many plant closures and job losses, I became passionate about providing economic stability through comprehensive organization health. To be sustainable, every organization needs to focus on on the "Triple Bottom Line":
People, Profit, & Planet
Since starting WES in 2009, I've enjoyed mentoring others to develop their leadership, management, and business acumen.
I consider myself an experienced practitioner of applied behavioral economics. I combine a relentless drive for improvement with a real-world perspective.  I've been privileged to support organizational change and performance improvement in dozens of locations domestically and abroad within diverse industries of all sizes and missions including both light and heavy manufacturing, energy and utilities, chemical, pharmaceutical, plastics, military and government agencies, consumer products, and nonprofit agencies.,
EDUCATION: I earned an MBA with a concentration in management operations and finance at Auburn University (WAR EAGLE!).  I am a Certified Leadership Program Manager and Military Master Training Specialist.
WORK HISTORY: I began my career in the U.S. Navy as a nuclear trained operator/mechanic serving aboard submarines.  I later changed rates to become an intelligence analyst.  I talked the Navy into an officer commission.  I served with Patrol Squadron VP-92, was awarded Intel Officer Analyst of the Year for my region in 2002, and retired from the Navy as the Director of Mobilization, Readiness, and Training - Joint Forces Intelligence Command.
Working in industry, I was the Global Manager for Workforce Development
serving locations in the U.S. and internationally.  As a consultant, I've worked with dozens of firms of various sizes and business sectors.
Here's a collage of many of the organizations I've had the good fortune to associate with throughout my career.
I've fused my diverse background in operations, maintenance, and human resources into a holistic approach to leadership, management, and organizational optimization I refer to as Comprehensive Oranizational Management (COM)
I believe my experience from the "deck plates" to the "C"-Suite" helps me communicate at all levels with a blend of expertise and humor.
APPLICABILITY: TheWEQ is universally applicable to every organization regardless of mission or size.  In TheWEQ I outline a systematic approach that has proven to work.  I've used the methodology in managing nuclear engineering operations, improving pharmaceutical and production machine efficiency, cost reduction initiatives, process improvements, organizational redesign, establishing self-directed teams, preparing troops for deployment, drastically improving railroad safety, orchestrating strategic planning for local and regional economic development, and helping to refine the vision of colleges and nonprofit boards.  TheWEQ methodology has even proven successful helping ameliorate chronic poverty and long-term unemployment.
VALUES: The U.S. Navy's core values are mine as well: honor, courage and commitment forged through service and sustained through mutual success through mutual respect and reciprocity. 
In every relationship I strive to treat others as they would like to be treated, share what I've learned, encourage and motivate.
The methods and tools that make up TheWEQ have been proven to work and I'm certain they'll work for you!